Hands on Design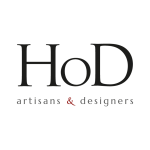 "Oggetti senza tempo che tramandano antiche tecniche artigianali interpretate da designers internazionali."
Missione di Hands on Design è di ritrovare la sinergia originaria tra Design ed Artigianato di qualità internazionale, con la creazione, lo sviluppo e la produzione di oggetti, complementi di arredo e lampade di pregiata manifattura e materiali di qualità senza tempo.
Hands on Design ha una formula unica, di valorizzazione paritaria dei Designers e delle Aziende Artigiane sia nella esecuzione che nella comunicazione ...Leggi tutto
"Oggetti senza tempo che tramandano antiche tecniche artigianali interpretate da designers internazionali."
Missione di Hands on Design è di ritrovare la sinergia originaria tra Design ed Artigianato di qualità internazionale, con la creazione, lo sviluppo e la produzione di oggetti, complementi di arredo e lampade di pregiata manifattura e materiali di qualità senza tempo.
Hands on Design ha una formula unica, di valorizzazione paritaria dei Designers e delle Aziende Artigiane sia nella esecuzione che nella comunicazione e la vendita dei prodotti, con un ampio network di partecipanti di risonanza internazionale, in prevalenza Giapponesi.
"Timeless products to hand down traditional artisan techniques interpreted by international designers."
Hands on Design mission is to rediscover the original synergy between Design and international quality Craft, through the creation, the development and the production of objects, furniture and lamps of fine craftsmanship and quality, timeless materials.
Hands on Design has a unique formula of equal enhancement of Designers and Artisans Companies both in execution, in the communication and in the sale of products with a wide network of participants of international resonance, mainly Japanese.
Non è stato trovato nessun prodotto che corrisponde alla tua selezione.